Humans and dogs have been living together for more than twenty to thirty thousand years. This might be news to some, but history has proven that humans and dogs live together for such a long time. Dog breeding is one of the oldest and most profitable trades. If you plan to go into dog breeding either as a side gig, income supplement, or full-time source of income anywhere, then you want to do it well and right.
You need to find a vet doctor or a veterinary clinic in your area that partner and work with dog breeders. Most vet clinics and veterinary hospitals in Lagos and other cities all over Nigeria typically work with dog breeders.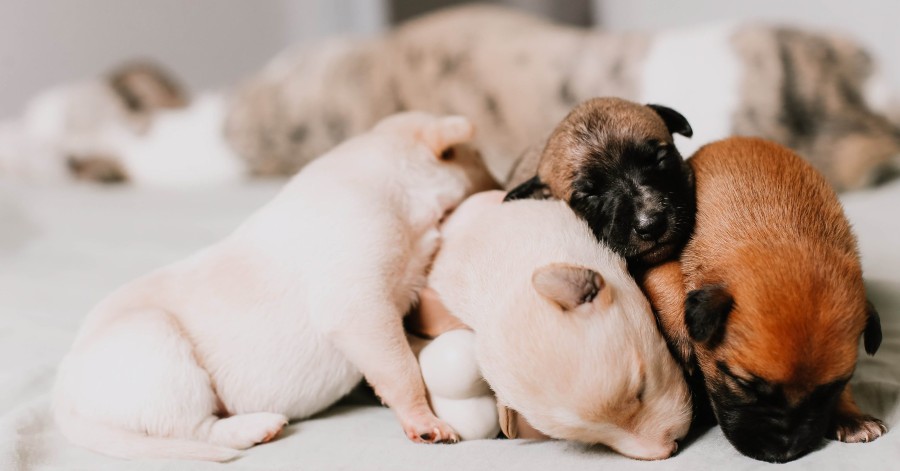 As a breeder, choosing a vet practice that offers the best solution and pet health plans to your puppies and adult dogs can at times be daunting. While the health of your pet matters, the services provided by the vet doctor, facility, and things like the reputation and accreditation of the practice owner also matter.
To be successful in this business, it is important to learn some simple, yet essential tips shared below.
Learn the basic terminologies in the business:
Veterinary Council of Nigeria and dog breeders recognize and use the following terms to define and identify dogs in their different ages and life stages. For a novice and newcomers, knowing these terms will surely help a lot:
Bitch: An adult female dog who is ready to reproduce
Stud: An adult dog who is capable of reproduction
Brood mother: Also called Brood bitch is the female dog breeders use to get offspring
Sire and Dame: These two names are for father and mother dog, respectively
Pup or Puppies: Offsprings from day one to adulthood
Litter: Pups born from a single mother
Learn to breed like a professional:
Like any other business, you stand the chance to fail if you just jump into it without any research. One must do homework and a few important things before starting this business. Your chances of success and earning potentials are dependent on the following factors:
Look for the most selling and low-maintenance dog breed
There are quite a few breeds of dogs local to Nigeria and hundreds globally. You cannot start breeding any breeds you happen to come by or introduce to. The best and primary approach is finding your breed of interest and the secondary approach is the selling potential or popularity of the breed. The Internet is not the only source of authentic information in this regard. To get an accurate list, you can contact any reputable local vet in Lagos or in other major cities that you are in before starting the business. After deciding on the veterinarian that you want, conduct a one-on-one interview with the vet and staff regarding the famous, easy-to-care, and breed of dogs. Be careful as If you choose a dog breed that is more prone to terminal genetic disease, you may end up in a bigger mess and your whole business may not survive as a starter. If you are not sure of where to start, Innova Veterinary labs in Nigeria and Innova vet hospital in Lagos offers dog breeder program. With the Innova Vet breeders' program, you will have access to professional veterinary consultation at no cost.
Invest in the right equipment for extra care of your dogs
Pet general care in Nigeria is getting better and with advanced veterinary hospitals and laboratories available for you to give your pets the best treatment.
Many breeders treat their breeding dogs and pups with inhuman treatment that lowers their chances of success. If you invest in good beddings, kennels, cages, and appropriate clothes for your dogs and puppies, you will no doubt be contributing to the wellness of your pets. In addition, people will see that and will surely recommend you to their friends.
Get your dogs vaccinated and have proof of medication
It might not seem much for many breeders but presenting your customers with proof of vaccination and medication leaves a remarkable impression. The customers get satisfied with the dog's health condition and know when the next shot is due. It will increase the life expectancy of your dogs, and customers will rely on you more and share their happy experiences with others.
Train your dog from day one
If your dog barks and bites strangers and is not comfortable in the hands of a customer, you will seldom find a buyer. But when your puppies and small dogs enjoy human touch and show obedience to simple commands, you can increase the rate of the puppy handsomely. People love friendly and obedient dogs and are willing to pay more for such pets.
Make a remarkable online presence
When you want to start a breeding business, investing in your website and setting up a social account is a must. This investment will allow you to reach potential customers and show them your best services and good treatment with dogs
Learn the good customer service techniques
To be successful in this business, you must be willing to treat your customers nicely. You must know your product, that is the pets. Learn more about dog breeds and in particular your breed type. Be a good conversationist, listen to your customers, and hear what they are saying about your puppies and how you can better serve them. Know that your good behavior will give a good boost to your business and prospects.